Manchester United were in the race to sign Tottenham Hotspur left-back Danny Rose. The 27-year old wingback is regarded as one top wing backs in the English Premier League over the last couple of years. The England international's hot form has left a trail of suitors chasing him in the transfer market.
United were rumoured to be after Rose and wanted to bring in the left-back to solve their left-back crisis.
Rose rose to fame came in a North London derby back in April 2010, when he scored an incredible strike from 30 yards out to settle the match for his team. Wenger described the 19-year old Leeds United graduate's strike as a 'goal in a million'.
His career began to take an upward path from the 2013-14 season and Rose has since gone on to establish himself as a mainstay in the Tottenham backline. Although miniature in size, his tremendous pace, ability to dribble and stout nature, has made him a forceful opponent. His ability to make crunching tackles and play at a high tempo, combined with his energy to go on the overlap for the full ninety minutes of a match, has made him the ideal modern day fullback.
At 27, Rose has 11 career goals and 25 assists, a number pretty decent for a player who has to play his entire game running up and down like a battery, on the left channel of the Tottenham team. He has also established himself as England's first-choice left back for the time being, although his latest injury might force him to lose his current spot in the Three Lions set-up.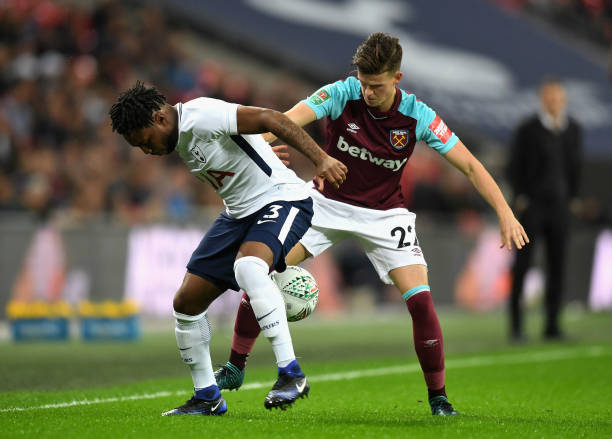 Rose's gameplay, coupled with his Premier League experience, would make him the perfect addition at Old Trafford and although it would mean the end of the road for Luke Shaw, Rose's game is tailor made for the Red Devils and United should consider a move for the 27-year old.
The other player United could find useful would be Kieran Tierney of Celtic. The Hoops' left-back recently signed a contract that is six years long and Tierney who has played for the club since the age of 18 after coming through the youth ranks, wants a long and illustrious career at Celtic.
Tierney has been extremely impressive for Celtic and at the age of 20, has a long career ahead. However, the Scottish league is quite different from the English Premier League and it would be a gamble on yet another young left back for United, something they would be unwilling to do, given the failure of Luke Shaw so far. Moreover, Tierney's love for Celtic would mean that United would also have to do some heavy persuading to bring in the left back.
It would seem that Rose would be the overall more collaborative and logical choice for United.
The following two tabs change content below.
Latest posts by Diptanil Roy (see all)
Facebook Comments
comments