Many Brighton fans were confident going into an international break that Lewis Dunk would be called up to the England squad for friendlies against Germany and Brazil. The centre-half has carried on from where he left off last season and has shown that he can cut it in the Premier League even though it's only eleven games into the season.
The 25-year-old has gained a big admirer from the form he's shown early on this season in ex-Arsenal and England striker Ian Wright.
Speaking on BBC Radio 5 Live, Wright said: "They're starting to talk about Dunk as someone who could maybe, if he carries on what he's been doing, be an inclusion.
"It's not something I'd be too adverse to because I've seen him and haven't seen anyone block as much. The last person was John Terry and, of course, there was Martin Keown as well."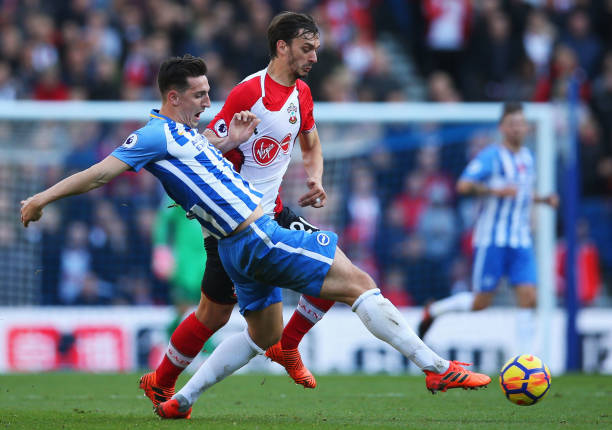 Wright was also confused as to how Michael Keane from Everton was called up instead of Dunk: "I am a little bit confused at Michael Keane getting called up before someone like Lewis Dunk. I think that if you are gonna go on form like he's saying, then have a look at him.
"I'm not gonna stop banging the drum for him until I see he's not good enough, But everything I have seen of Lewis Dunk up to this point, for two friendlies that's what you want to do."
It's not just Wright who is a fan. Ex Liverpool and England centre-half Jamie Carragher said when speaking about Dunk and his centre-back partner at Brighton Shane Duffy: We don't see enough of this [last-ditch blocks] in the Premier League now, we want a lot more from our centre-backs. That's the way the game is going, but there's nothing better for me in the role that I played to see defenders defend like this, and want to defend. Doing everything they can to stop that ball going into the back of the net".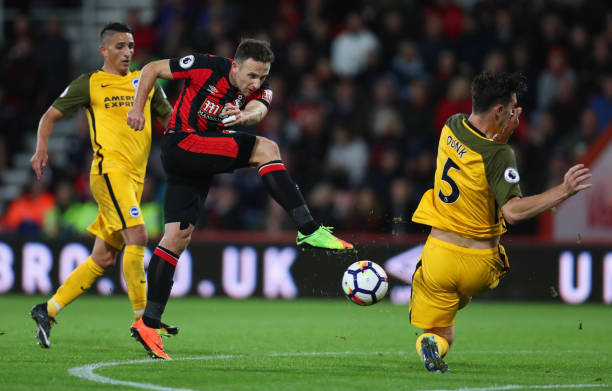 The stats so far this season back up Wright and Carragher's point on Dunk. He has made the most blocks this season with 19 and has helped the Seagulls keep five cleans sheet already.
Brighton's manager Chris Hughton is a little bit more reserved and had the following to say on Dunk: "All I can talk about is how well Lewis has done for us. He's been outstanding and credit to Lewis because, even before my time here, he's got better and better as each season has gone.
"Even some of the parts of his game which he needed to improve on, he's gone and done that. He's done it through hard work himself. He's been excellent."
For me personally, if the English centre-half continues to perform at the heart of The Albion's defence, there is no reason why he could not force his way into the squad in the next international break.
The following two tabs change content below.
Latest posts by Adam Stenning (see all)
Facebook Comments
comments