Throughout the second half of the 2016/17 season, it was quite clear that Middlesbrough were lacking any creativity in the final third. In the first half of the 2016/17 season, Middlesbrough relied heavily on Gaston Ramirez to provide the creative spark for their side.
This had worked to an extent as at the end of December Boro were 16th in the Premier League and looked fairly decent for a side which had just been promoted. However, during the January transfer window, Middlesbrough would receive an offer from Leicester City for Gaston Ramirez.
Boro stood firm on not wanting to sell the Uruguayan. But all this did was infuriate Ramirez and as a result, he would hand in a transfer request. Middlesbrough still refused to sell Ramirez which caused huge tension between Ramirez and the rest of the club. This would result in him missing large parts of the second half of the season.
Boro did try and add creativity in the 2017 January window in the form of Bojan, Robert Snodgrass and Jese Rodriguez. Unfortunately, none of the interest shown in these players by Boro came to anything.
This meant Boro had little to no creativity for much of the second half of the 2016/17 season. Which lead to them finishing the season with just 27 goals scored, an abysmal record.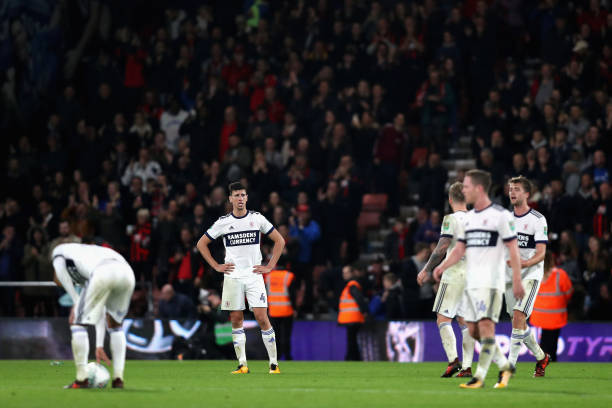 So, when Garry Monk took over in June, you would think one of his top priorities would be to sign a creative attacking midfielder to replace Ramirez who had left for the Serie A over the summer.
Monk seemingly failed to do so. The closest he came to signing a replacement for Ramirez was when Boro put in a bid for Brentford's Jota right at the end of the window. But Boro lost out on Jota to Birmingham and as a result, they started the season with no true CAM.
The lack of creativity has already become evident in Boro's side this season. They are currently 5th in the Championship. But the only reason they're so high is that they have the joint best defence in the league. As their attacking prowess is quite poor, largely due to not having that creative attacking midfielder.
Boro are currently the lowest scores in the top 10 Championship teams with just 21 goals. They also often struggle to break teams down despite having at some points in a game, four strikers on the pitch. This is because they don't have that one creative spark to pick out a key pass and split open a defence. Granted Boro have won their last three league games. But all of those games were against poor opposition. So, if Boro do not get some creativity into their team soon, they may struggle to mount a formidable promotion push. Following is three players Boro could sign in January to add some much-needed creativity to their side.
Bobby Reid (Bristol City):
The first of which is Bristol City's, Bobby Reid. Yes, Boro are currently one place lower in the league than Bristol so you could argue Reid may not want to join. But if offered the right amount of money, he would likely join a side one place lower in the league.
Reid is also first on this list because he is probably the player Boro should have at the top of their January wish list. He has had a fantastic start to the season for Bristol which has resulted in him scoring an impressive nine league goals in 16 appearances. All of those games Reid played at CAM as well which is remarkable given that those nine goals make him the second top scorer in the Championship.
Given that Middlesbrough are lacking in goals this season, signing Reid to play CAM is a must. Because if he and Britt Assombalonga were to combine their goal tally for Boro, they would be unstoppable.
Luke Freeman (QPR):
Luke Freeman is currently playing for QPR. QPR are 15th in the Championship as of writing this article. Therefore, it would likely be a lot easier and cheaper for Boro to sign Freeman than Reid.
While Freeman does not offer the goal tally of Reid, he certainly makes up for it in assists. The QPR man has scored twice in 16 games this season, which is fine for a CAM. But what is most impressive about Freeman is that in the 12 games he has played at CAM for QPR, he has earned six assists.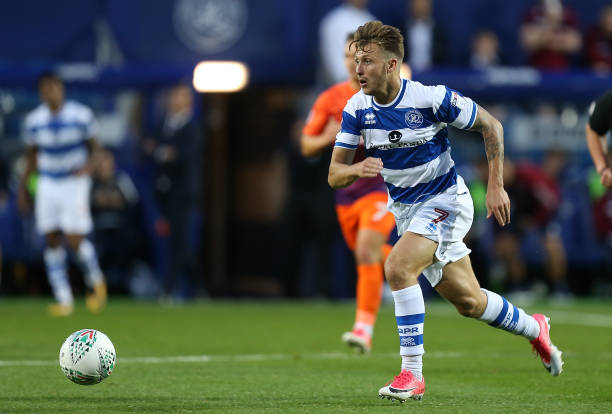 This also makes him the player with the second most assists in the Championship this season. Furthermore, when comparing him to Boro's players in terms of assists. Middlesbrough's top assister this season is their right-back Cyrus Christie who has just two. This shows Middlesbrough are seriously lacking that creative player up top to feed the likes of Braithwaite and Assombalonga. But if Boro were to sign Freeman, he could certainly do that.
Zakaria Labyad (FC Utrecht):
Labyad may be a bigger risk than the above-mentioned players as he has never played in England. However, given the season he is having in the Eredivisie for FC Utrecht he is certainly someone Boro should look to sign.
FC Utrecht themselves are not having a great season as they are currently 9th in the league. But Labyad is certainly their MVP. Also unlike Reid who provides mainly a goal scoring threat and Freeman who provides a threat more from assists, Labyad combines the two to make him an incredibly dangerous CAM.
So far this season in just 11 league games Zakaria has scored five and assisted four. This is very impressive for a player playing in the CAM position. And shows that if Boro were to sign him he would bring a creative threat while also adding some much need goals to Monk's side.
The following two tabs change content below.
Josh Barker
20, aspiring journalist, Middlesbrough FC correspondent.
Latest posts by Josh Barker (see all)
Facebook Comments
comments