Rangers have undergone a huge turnover in 2017. They appointed Pedro Caixinha as manager in March 2017. This only gave him the back end of a season and no transfer window to get Ranger's winning.
Now, however, Caixinha has had a full summer to get his team playing his football and bring in the players he wants.
Caixinha has certainly done that as he has signed a whopping 11 players over the summer. But who has impressed for Rangers since signing and who has flopped? Here are the winners and losers from Rangers' summer shopping
Winners
Fábio Cardoso
Cardoso has very much cemented himself as a first team player since arriving. In fact, he has played every minute of completive football for Rangers this season. This shows Caixinha is clearly impressed by the 23-year-old and also shows his performances most be for the most part decent.
However, Rangers defence is leaking a lot of goals this season. In the league, for example, they've let in 11 in nine games. Which isn't exactly what you want from a team challenging for the title.
While all of the blame can't be put on Cardoso, he must take some of it given that he has played in every game this season.
Graham Dorrans
Since arriving at Rangers Dorrans has been excellent. The midfielder has started every league game for Rangers this season. In those nine games, he has clocked up five goals and two assists. An excellent return for a centre mid which shows he is definitely a good signing for Rangers.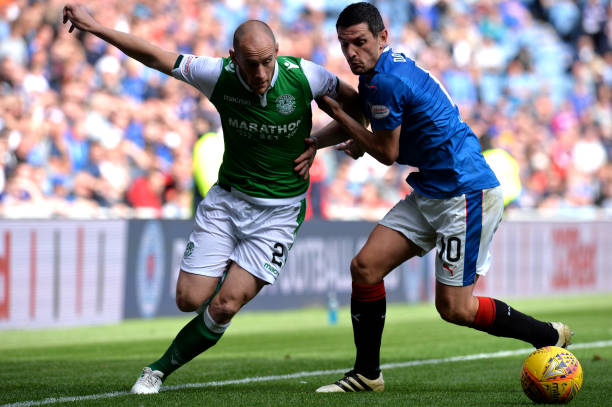 Dorrans is a very experienced midfielder and he offers Rangers some great leadership in the middle of the park which is exactly what you need if you're trying to win the league.
Alfredo Morelos
Morelos has arguably been Rangers best signing of the summer. Firstly because he cost just over a mill which in this transfer market is very cheap.
Secondly, because of his excellent goal scoring record. In nine league games, he has bagged an impressive six goals. Not only is this the most goals of any Rangers player this season, it is also the most out of any player in the SPL this season.
Rangers have certainly found a great goal scorer in Morelos and if they tighten up their defence, they could be very serious title challengers this year.
Daniel Candeias
Candeias cost Rangers just over 700k this summer. He is primarily a right winger who also drops back to right mid.
So far for Rangers, he has played nine league games, scoring one and assisting two. This is a decent return. But it is not great for a right-winger. Candeias probably needs to be chipping in with both more goals and assists this season.
Granted, it is only early in the season and Candeias needs time to adapt to the SPL. However, if Rangers are to challenge Celtic for the title, they need the likes of Candeias to be scoring more than one goal in nine league games.
Ryan Jack
Ryan Jack was an excellent signing for Rangers for several reasons. Firstly because they got him for free. Secondly, because last season he was Aberdeen's captain. Aberdeen had a successful season last time around. They finished second and were the closest challengers to an undefeated Celtic side.
So, if Jack was their captain, he is clearly a quality player as he helped guide Aberdeen to a second place finish.
Jack doesn't chip in much with goals and assists, managing just one goal and no assists since moving to Rangers. What he does offer though is leadership, great passing and excellent defensive abilities for a CM. All of these qualities, plus the fact he was free makes Jack a great signing by Rangers.
Bruno Alves
When Rangers signed Alves it came as a shock to many people. Alves is a well-experienced defender who has enjoyed spells at big clubs such as Porto and Zenit.
Alves has brought this experience with him and when he plays he is very much the leader of the Rangers defence.
One problem with Alves though is his age. He is 35 and that means he is unlikely to be able to start a lot for Rangers. This has already started to happen with Alves having to miss Ranger's last two games through injury.
So, while Alves may be great for Rangers when fit, the likely hood of him playing a lot this season is quite small.
Declan John
When John signed to Rangers, he looked likely to be a sub left back behind Rangers captain Lee Wallace. However, Wallace suffered an injury that will keep him out for some time.
This meant that John had to step up and he certainly has. In his first two league games for Rangers hehas scored two and assisted one. This is excellent from a left back and he will certainly give Caixinha a selection headache once Wallace is back fit.
Losers
Carlos Pena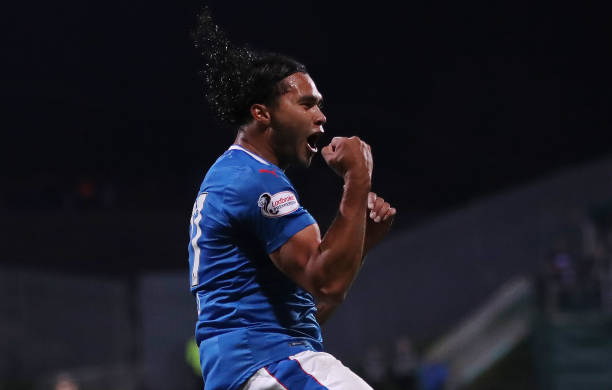 Pena has been a rather controversial figure since signing for Rangers. Largely because of his awful fitness. At the start of pre-season, he was put on an individual training programme to improve his match fitness.
However, that doesn't seem to have worked too well. This is evident when you look at how much Pena has actually played. Yes, he has made six league appearances. But he has yet to finish a game. In fact, he has only played more than 45 minutes twice. His minutes played in the league per game currently stands at 25, 26,26,27,53 and 55 minutes.
Therefore, while Pena may be a quality player, with fellow summer signing Alfredo Morelos stating that Pena is the best player he has played with at Rangers, his fitness is simply not good enough. And rangers are not getting his true ability because he cannot finish a game.
If Rangers are to get the best out of him, he needs to dramatically improve his fitness.
However, in his last game for Rangers, he lasted for 85 minutes and scored two. This shows that if he can play a full game he could be deadly for them. But for the majority of the season so far, his lack of fitness has cost Rangers.
Eduardo Herrera
Herrera was Rangers second most expensive signing this summer costing just over £1.5 million.
But Herrera has not really shone since moving to Rangers. He has made seven league appearances Rangers. But most of those have been as a sub. The Mexican has also only scored once in those six league games.
Granted he did excel in Rangers league cup against Patrick Thistle, in which he scored one and assisted one in extra time to earn Rangers the win.
Apart from that though he has not done a lot and given he was the second most expensive signing, fans may have expected a bit more.
Aaron Nemane
Nemane has made two appearances since signing fro Rangers totalling a grand total of 10 minutes. So, his performance cannot really be reviewed and he looks to of been a quiet pointless signing.
Dalcio
Dalcio is another loan signing who has not really played much since arriving at Rangers. He made two appearances in Rangers Europa League qualifiers but he failed to score or assist.
As for the league, he has played just one minute in Rangers last game vs Hamilton.
So, if the rest of the season is anything to go by, Dalcio seems to be just a squad rotation player.
The following two tabs change content below.
Josh Barker
20, aspiring journalist, Middlesbrough FC correspondent.
Latest posts by Josh Barker (see all)
Facebook Comments
comments