Tottenham Hotspur mauled Liverpool at the weekend and to add insult to injury, it is reported that they are behind their ex-star Suso from AC Milan after he left Anfield two years ago. Spurs were trying to bring him to North London this summer but the Spaniard penned a new deal which will keep him at Milan till 2022.
He is now with a release clause of £44m, which is more than twice of how much Spurs were ready to pay(£23m). A striking fact is that he isn't in form at the moment and is struggling to show the class he did last season, due to change in the system. This has shifted the attention back to the coaches who want him, mainly Pochettino. Also to mention, if Milan don't reach Champions League, he could be on his way to another team.
More on the player –
As a kid, he was a part of the youth system of Cadiz before being scouted by Liverpool in 2010. He made his senior team debut in 2012 in Europa League and went on to impress in the next few games which earned him a start. He was given a long-term contract too, as Brendan Rodgers was impressed.
Due to signings of Coutinho, Sturridge and the rise of Sterling, he lost his place and was loaned out to Almeria. He then joined Milan in 2014 but was loaned out to Genoa later. The year after was his breakthrough season, which saw him score 7 and provide 9 assists, more than any other player. Since then, he has been arguably their most important player.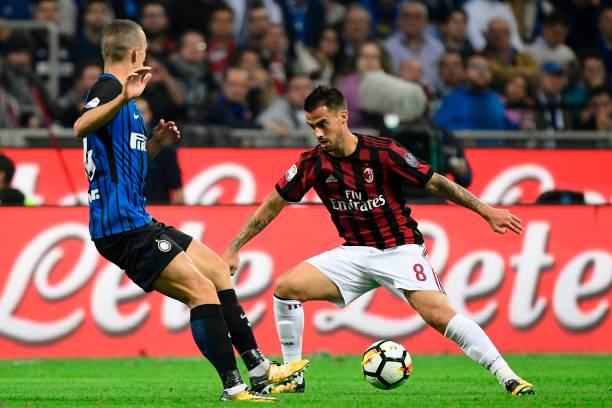 This season, he has scored 4 goals in 14 appearances. He was in Spain U-17, U-19, U-21 squads but hasn't broken into the senior team yet. He possesses a magical left foot and is compared to lot to Manchester City's David Silva. He dribbles close to his body, is highly creative and incisive. He can play as a number 10, 9 or as a winger, which highlights his versatility.
He does a lot of running without the ball and makes fine runs into pockets of spaces. The Spaniard is good with set pieces and can beat players with his dribbling ability. He is also capable of striking a long ball.
Worth it?
Spurs could bring him to Wembley this January as there is no effective replacement for Dele Alli in that number 10 role. Sissoko is still not at his best and is highly consistent. They will regret not signing him in summer and it is worth the fuss to bring a talented, versatile midfielder/striker who could suit Pochettino style of play as he loves to change his team formations.
The following two tabs change content below.
Facebook Comments
comments