As commentator Jim Beglin rhetorically asked about the response Leicester generate after a managerial change, I am left to ponder on similar lines. What is it with Leicester City and the swift reaction after a managerial change? Can the former champions of England not show a bit of consistency in front of their fans?
Followed by the sacking of 'The Tinkerman', the job at the King Power fell to Craig Shakespeare and Shakespeare was a man who had made a name for himself at Leicester. The former assistant manager made sure Leicester survived in the Premier League and followed by a decent summer, the foxes found themselves struggling in the campaign.
The axe from the Thai owner fell quickly upon him which was shortly backed up by the appointment of former Southampton manager Claude Puel. This however sparked an intense debate amongst the Leicester fan-base but the owner seemed absolutely certain that Puel was the first priority. Is a manager who's deemed as a defensive one, who rigidly emphasises on the organization and patience the right choice for a swift counter-attacking team like Leicester City?
What will Claude Puel bring on the table for the Foxes?
Stability and Progress
In just two years, Leicester's changes have been somewhat like what a teenager experiences with his hormones. Increasingly unstable, a trajectory that has sizzled and been inconsistent like that of a troubled heart and the times which have bemoaned the fall of the Champions. One thing that is very certain is that the winds will now change.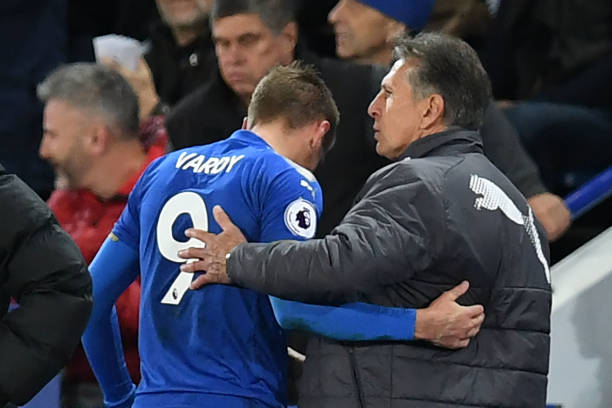 In a career that has lasted for over 18 years, Claude Puel is someone with vast experience and given his previous outing at the South Coast at the St. Mary's, his experiences haven't been limited to France. Monaco, Nice, Lille and Lyon, however, have all experienced the work of Puel and another thing becomes very clear here and that is that a manager is a person with a certain interest in the working of the youth, a strict disciplinarian and he is a disciple of Arsene Wenger. Wenger has been superb at establishing stability with Arsenal and Puel is quite similar to that. The journey of Nice under him saw the team finish17th, 11th and then fourth.
He also took the Lyon side to Champions League semi-finals which shows that the Frenchman can bring progress with stability as well. Leicester City boasts of both the experienced and the youth. Players like Jamie Vardy, Wes Morgan, Riyad Mahrez and Kasper Schmeichel are accompanied by talented and earnest youngsters like Gray, Chillwell and Ndidi which provides the perfect balance for Puel to work with. The January window is two months away and this gives him enough time to assess the squad and bring in more players in crucial positions if needed. The owner has put his faith as well and with that, it signals that Leicester are ready to be patient and within this time, Puel will definitely bring stability.
Tactical assurance and flexibility

The best example of this can come from his Southampton side itself. Followed by the departure of Ronald Koeman and a few players, Puel inherited a side and changed the formation according to his liking. It is noticed that the Frenchman experimented with a 4-4-2 diamond and then 4-2-3-1 or 4-3-3. Leicester have been very basic since Ranieri took-over. A simple 4-4-2 with exceptional passing and tempo took them to the pinnacle of English football but that same 4-4-2 with a tiny bit of alteration a year later lead to the demise of the club's results. Craig Shakespeare resurrected the side by going back to the same principles of Ranieri but it seemed that the side lost their aura quickly again and the axe fell on the gaffer.
Puel, however, is richly experienced as pointed out before and he wouldn't be as naive as Shakespeare. While Shinji Okazaki and Marc Albrighton were the key pawns of the initial formations under previous managers, youngsters like Gray, Ndidi and Chillwell can provide an alternative. A sudden switch to a single striker formation cannot be ruled out and players like Mahrez or Gray behind Vardy can still ensure some stunning counters. While the results from his other clubs in France have been quite mixed and uncertain, one club's work swings in his favour.  OG Nice under him played with some flamboyant counters.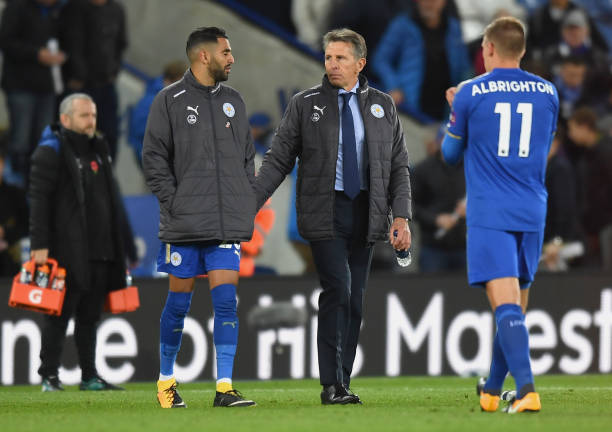 However, Puel's tenure with Southampton showed something different. He was rigid, organized and very defensive which certainly tested a lot of people's resolve but the same rigidity can be maintained here if Leicester require it because they do have a very settled backline. Captain Wes Morgan has a developing Maguire beside him and Christian Fuchs with Simpson have remained as primary fullbacks. All of the days in France and England combined together would have been a certain lesson for the manager and he would have understood the modern English game well. Leicester under him will be tactically certain and sound, much braver and resilient than before and there is no doubt that the tenacity will not be washed away yet. Tactical assurance is a boon and the fan-base would look at this with optimism and so will the players.
Discipline
Football is swamped with professionals having various characteristics. While arrogance and controversy are seen with the likes of Mourinho, discipline is noticed with the likes of Pochettino and Chris Hughton. Players like Jamie Vardy, Danny Simpson and Robert Huth are some players within Leicester who have lost themselves at times and have faced consequences due to that. As pointed out before, Puel has played 601 games as a player and some of those rich days have come under Arsene Wenger.
He was a defensive minded midfielder and after becoming a manager, he's become much like the Arsenal manager. He doesn't have the passion of Conte or the charisma of Guardiola or Ranieri because he is certainly not a maverick when it comes to interviews but what is very important is that he's a pragmatist and a disciplinarian. Managers like Puel draw their admiration from that fact that they are solely focused on their club alone and on their work alone which is a great highlight for any person doing a professional job. His players too get similar instructions because Southampton rarely lost their composure or discipline under Puel. At Leicester, he will keep a check on players like Vardy and Simpson and bring a positive result oriented mentality, far away from distractions and petty fights.
To conclude it all, I can simply say that the season in the English Premier League is quite a long one and it certainly demands a bit of time for the manager to settle. If given that time, one will surely notice these things which Puel will bring to the side of Leicester and undoubtedly, that will swing the pendulum positively in their favour.
The following two tabs change content below.
Latest posts by Syed Shaiban (see all)
Facebook Comments
comments