Following an exciting week, full of nail-biting International fixtures, club football is finally set to get back underway this weekend. Manchester United's travel to Liverpool will be one of the games to look forward to. The Red Devils will be full of confidence and belief following a bright start to the season, whereas Jurgen Klopp's Liverpool will hope to find success at home, after a disappointing start to the season.
Here's the projected Manchester United lineup to face the Reds this weekend.
Goalkeeper: David De Gea will be the man between the sticks for the Red Devils. It will be a challenge for Liverpool to beat the in-form United goalkeeper.
Right Back: Antonio Valencia will be available for the clash. The Ecuador International will be deployed in his customary right back position.
Center Back(L): Phil Jones missed England's World Cup qualifying game against Slovenia and Lithuania due to a knee injury. But the defender is expected to be fit for the travel to Anfield this weekend.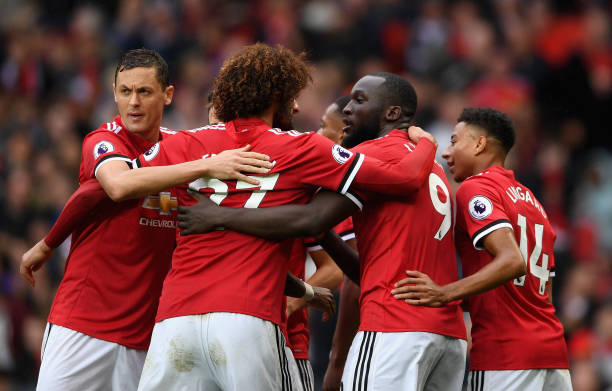 Center Back(R): Eric Bailey is also fit for the clash, meaning head coach Jose Mourinho will once again have to option to go with the defensive pairing of Phil Jones and Eric Bailey in central defence.
Left Back: Daley Blind will be coming on the back of a tiring international fixture against Sweden, which might force Jose to rest the Dutchman. Ashley Young, who has impressed as a fullback in recent weeks, might get the nod in the left back position.
Central Defensive Midfield(R): Nemanja Matic will take charge of central midfield against Liverpool. It will be a challenge for the home team to dominate the midfield against the presence of this Serbian midfield beast.
Central Defensive Midfield(L): Marouane Fellaini's absence could be a huge blow for the Red Devils. However, they have an apt backup in the shape of Spanish midfielder Ander Herrera. He will feature alongside Nemanja Matic in central midfield.
Right Winger: Juan Mata could feature as the right-sided winger for Manchester United. The Spaniard will be refreshed after a week's rest and will be raring to go.
Central Attacking Midfield: Henrikh Mkhitaryan is an obvious choice in the central attacking midfield position. The Armenian has been Manchester United's best attacker this season, not named Romelu Lukaku. His creativity is sure to cause troubles for the Liverpool defence.
Left Winger: Anthony Martial was raved a lot this week, thanks to his rather impressive and productive record despite lack of game-time. The Frenchman might just get the nod ahead of English youth sensation Marcus Rashford.
Striker: Romelu Lukaku was initially thought to be ruled out for the Liverpool game. However, the bulky Belgian attacker is once again fit. Lukaku will serve as the lone forward for Manchester United. Marking him tightly will be a necessity as well as a challenge for the Reds' defenders.
This is how they might line up:
The following two tabs change content below.
Anas Ali
Bundesliga connoisseur and writer at Bundesliga Fanatic and The 4th Official. My heart belongs to Borussia Dortmund or Eintracht Frankfurt (still not sure who deserves the most), but I adore the Bundesliga and Spanish footballing tactics. 16 years old, Josh rides Tyler |-/ (I already love you if you know what that means)/ Come to my house and we will watch Netflix and eat Nutella. lol just kidding.
Facebook Comments
comments