According to the latest reports, Tottenham Hotspur are set to offer Dele Alli a new bumper £100k deal to fend off interest from Spanish giants Real Madrid and Barcelona. With the big fishes lurking, it would be tough for the North London outfit to tie the youngster down to an improved contract which would put him on par with other Tottenham's senior stars, Hugo Lloris and Harry Kane. The deal is said to be at least until the year 2023 and will earn him around an amount no less than £40m. But has he actually done enough to deserve an improved contract, the third one in the last 16 months?
Dele Alli has been patchy in the recent games, to say the least. With mixed performances in the last few games, it's quite debatable whether the 21-year-old has done enough for an improved contract. There are also doubts over his commitment. He has seemed a little indifferent in the recent games which have given rise to speculations of him trying to engineer a move away from Spurs, although I believe that that inference is quite far-fetched.
He has been quite a big success after his £5m move from MK Dons and has grown into one of the brightest prospects in the Premier League. There is no doubt that very few midfielders have got what he has, one of which is the instinct to score goals and bag assists only by being in the right position at the right time.
He has that guile and an ability to execute a pass which not many see. Even when he is having a bad game, he can come up with a vital goal or an assist. There are no doubts over his ability but there are some over his commitment.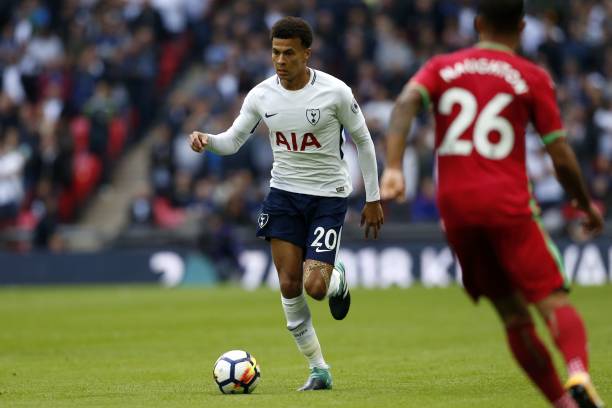 Alli has already got four years left on his current contract and while there is no denying we may have to offer him an improved deal sooner or later, I would rather make him earn that deal.
Although I concede the fact that many average players receive better pay than he does and Pochettino wanting to keep his young stars happy but Tottenham just cannot afford to break their wage structure for someone who hasn't shown enough commitment. Tottenham have other players who deserve the pay-rise just as much as Alli does.
Spurs have shown little interest in selling their prized asset but with a massive stadium debt, it won't be a surprise to see the Argentine gaffer cash in on him next year if he continues to show the same level of complacency,  given a club comes and offers an amount close to Levy's valuation of him. So is the new deal for Alli making less sense than many think?
The following two tabs change content below.
Latest posts by Yash Shah (see all)
Facebook Comments
comments