If you think Neymar's humongous transfer deal to PSG or the vast number of European clubs making videos about their transfer signings, have crossed the limits of extreme retardation, just brace yourself for a moment, and hold your nose, if you must.
Because.
Leicester City, the 2015-16 Premier League champions, have been dealt a huge blow as Football's governing body, FIFA, has ruled out Adrien Silva's move to the King Power Stadium because the club, apparently, needed a subsidiary 14 seconds, to finalize the paperwork, which is necessary for the completion of the transfer.
Yes, 14 seconds. Or in a fractional way of speaking, only 1/4th of a minute. That's how much it took, for our (not so) beloved, FIFA to blatantly spurn Adrien's move to Leicester.
But just at the moment, when you think you're done, mourning our poor ol' Craig Shakespeare, FIFA also claimed that the midfielder is now officially in Leicester's books, and therefore, the club will have to pay out his wages routinely despite not having him available until January.
Rest in peace.
Like what could possibly go wrong? As atrocious as it seems from a Leicester point of view, we also cannot help but pry over Leicester's mediocrity in completing the transfer in the first place.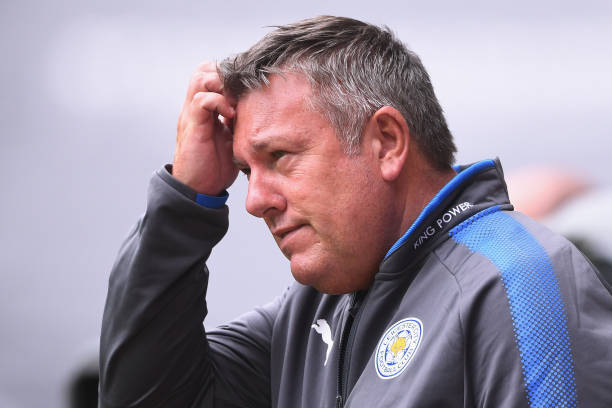 After Danny Drinkwater's move to Chelsea, which ideally had to wait for a little longer, because the 2016 Champions needed to confirm their haul on the 28-year midfielder, as Drinkwater's replacement. Now, Drinkwater was officiated as a Chelsea player on 31st of August in the early hours of the morning, at the time when Adrien Silva's transfer was undergoing some necessary paperwork, meaning they still had about 12 hours and more to finalize the deal.
The Foxes even announced the signing of the Portuguese International on the deadline day, where a £22m was expected to be ratified the day after. But shortly afterwards, the Transfer Machine system that links clubs with FA and FIFA, declared that the relevant documents were filed late.
Leicester are currently in the process of appealing against the decision, while the player himself has said that he will take matters to the Court of Arbitration for Sport, hoping the governing body would overturn their decision.
Now, there are a lot of ways we can summarize this chain of events. One might blame it on the fax-machine(wink wink Real Madrid), cloud, mail or any other means of sending the documents to FIFA. But in truth, Leicester HAS TO take the ultimate blame for it, just because of their rather grim way of handling the situation.
I know, 14 seconds might seem a crazy amount of time to squabble over a player's transfer to another club and registering a player's transfer is not about sending a file, instead it's a very complex process, in which you have to send the player's passport, copy of the contract, several other items, before it can be officiated but FIFA, being such a large governing body of world football, has no choice but to stick with the regulations.
Because the last thing they want, is to have another club filing another case, as they were, say 21 seconds late in a few years time? That would be so unprofessional in FIFA's point of view and is largely a reason as to why Leicester themselves should take the blame for the failed transfer of Adrien Silva.
On the other hand, the chances of FIFA overturning their decision is very less if not impossible. The only way I can imagine, if FIFA being extra kind, and overturning their decision, as Leicester's paperwork was still in the process(in the cloud, mail) and thus, it could be rectified. But again, chances of that happening are very steep. So, shame on you Foxes, maybe you are not that smart after all.
The following two tabs change content below.
Anas Ali
Bundesliga connoisseur and writer at Bundesliga Fanatic and The 4th Official. My heart belongs to Borussia Dortmund or Eintracht Frankfurt (still not sure who deserves the most), but I adore the Bundesliga and Spanish footballing tactics. 16 years old, Josh rides Tyler |-/ (I already love you if you know what that means)/ Come to my house and we will watch Netflix and eat Nutella. lol just kidding.
Facebook Comments
comments