Antonio Conte will be pleased with the victory over Tottenham Hotspur in the second game of the season but will know that his side have a lot to improve if they are to defend the Premier League title successfully this season.
The manager has already spent crazily on summer recruits but is still active in the transfer market, searching for players who can improve the options and quality of the squad at the Bridge and one player that is now linked with a move to the club is Everton star, Idrissa Gueye.
The Blues decided to let Serbian star Nemanja Matic quit the club and join rivals Manchester United this summer and though they have replaced him with Tiemoue Bakayoko, they are still a bit short in the midfield area.
Spanish star Cesc Fabregas remains the only backup in the squad and Conte has been linked with a move for Leicester City's Danny Drinkwater recently. But reports claim that the Foxes have rejected a bid of £30m for his services, leaving Chelsea in limbo.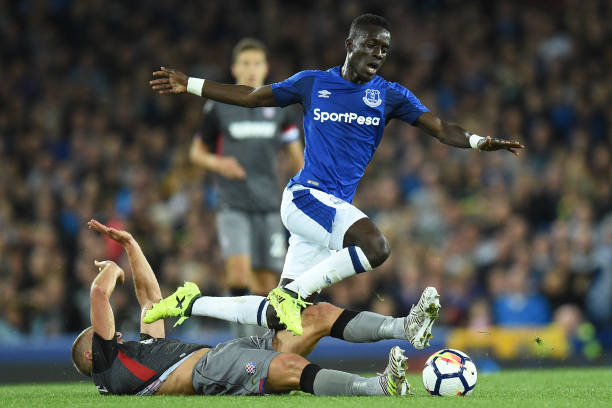 However, reports from the Mail now claim that the Italian manager is looking at the Everton midfielder as a possible alternative for Drinkwater this summer. Known for his tackling abilities and energy in the midfield, the former Lille star joined Everton just last season and established himself as the first choice, making 33 appearances all season.
He is an established star at the international level, having made 43 appearances for the Senegalese national side and is one of the most exciting players in his position at the moment in Europe.
He is more than adept at dribbling past opponents and creating chances for his side but is more comfortable in a midfield role, where he can act as a shield for the back line. His style of play is not too dissimilar to that of N Golo Kante, the first choice midfielder at the Bridge and partnership between the duo will be one of the most energetic midfield, not just in England but also in Europe.
His creativity is not his biggest asset but he is exactly what Chelsea need at the moment. In Fabregas, the Blues have a decent player who can come off the bench and have an impact on the offensive side of the game while Gueye can come off the bench and add mettle to the midfield.
The 27-year old will complete Chelsea's midfield and make it one of the strongest but lack of regular playing time can easily be a hindrance in this move. Do you think Gueye is a decent option for Chelsea?
The following two tabs change content below.
Aakarsh Bommakanti
Was diving around lush green grass not so long ago but my keyboard is all I have now. An avid observer of detail in sports with a passion to make myself heard. Can find me playing on a field if not in front of my screen.
Latest posts by Aakarsh Bommakanti (see all)