For just the second time in seven years, Liverpool have managed to qualify for the Champions League and this will mean that they will attract some top quality stars to the club in the transfer window. But Jurgen Klopp, the current manager is more interested in players who fit in his system at Anfield and the latest name doing the rounds is Fulham starlet Ryan Sessegnon.
The London club have used the 17-year old regularly at left-back this season and he has been productive in that position, picking up seven goals and three assists in all competitions this season. He is versatile and has also been used in an attacking winger's role, where he excelled and at just 17, he is a star for the future.
A number of clubs including Tottenham Hotspur are also interested in his signature but reports suggest that Jurgen Klopp is desperate for him and will do all he can to land him this summer.
An attacking full-back by trait, Sessegnon is an excellent passer of the ball and is usually smart with his movement at both ends of the field. Even at his age, he is not afraid to put in a crunching tackle and is adept at tracking back even in the 90th minute of the game.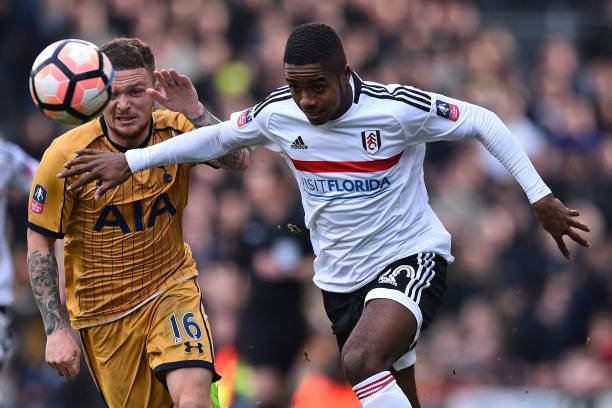 His key pass ratio is something a midfielder will dream of and though he still has to work on his crosses, he is a player who will fit in well at Anfield. At his age, he already has a matured head on his shoulder and though a jump to the top flight might be too challenging, having someone like a James Milner to learn from will definitely make him a star at Liverpool.
The Reds have used the veteran, versatile midfielder at left-back this season, and to good effect. Milner has been solid at the back for Liverpool, solving their problems in that position in the recently concluded season and at just 31, could be the first choice next season as well.
And Sessegnon can act as an understudy for the English star and can learn from him in his first season at Anfield. Liverpool are in the Champions League and cannot afford to thrust the teenager into the mix as yet but the left-back position has been an age old problem for Liverpool and Sessegnon can solve it for decades to come.
Fulham may not be able to keep him, with offers flying in from all corners so it might be up to the player to choose his destination and at the moment, there are very few clubs better suited for him than Liverpool. The Spurs are also desperate for his signature and Klopp will have to act fast to snap him up.
The following two tabs change content below.
Latest posts by Aakarsh Bommakanti (see all)
Facebook Comments
comments