Jurgen Klopp became the first manager in recent times for Liverpool to pick more than 70 points in his first full season at the club. As a result, he will take Liverpool to the Champions League next season and is already working on improving his squad for the challenges that lie ahead.
With Champions League an extra benefit to lure with, Liverpool will certainly look at the biggest stars in Europe and former Reds star Dean Saunders believes that French international Antoine Griezmann will be on their radar this summer.
As senseless as it might sound for most Liverpool fans, Griezmann may actually be a realistic target for the Reds. He may yet stay at Atletico Madrid with Diego Simeone for another season but if he decides to move on, Anfield and its Champions League nights, are sure to attract the 26-year old this summer.
Having strongly dismissed a move to the Bernabeu, Griezmann is still wanted by Chelsea, Manchester United and Manchester City and with Atletico Madrid reportedly closing in on Alexandre Lacazette, Griezmann may actually be on the move this summer.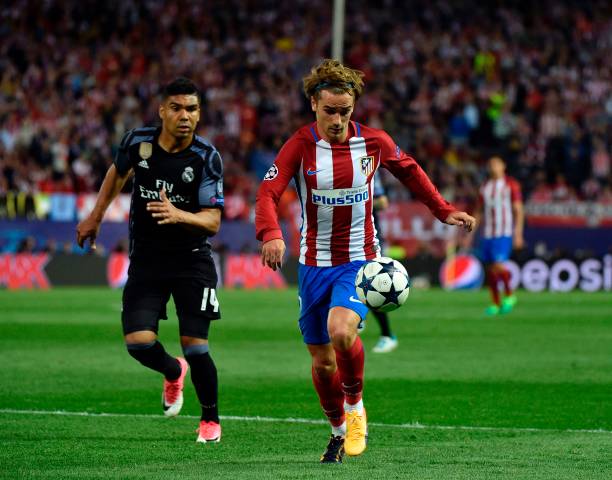 United still need to beat Ajax to qualify for the Champions League while Chelsea have to get rid of Diego Costa if the duo is to attract Griezmann's attention this summer. Pep Guardiola is ready to offload Sergio Aguero in the window, which might open up a place for Griezmann, making the Citizens favourites for his signature.
But here is where Liverpool enter. The Reds lack a genuine striker who can lead the attack for the side and Griezmann will walk into the first team next season. Daniel Sturridge and his West Ham heroics may not earn him another year at Anfield while Divock Origi and Danny Ings can act as backups to Griezmann next season.
The matter of almost tripling the club's transfer record will obviously put this deal off but with Klopp at the helm, Liverpool have every chance to attract the attention of the French star this summer.
A chance to be the main man for the club that is on the rise, competing in the best league in the world, will attract the best in the Europe and Griezmann certainly fits the bill. However, it is hard to see Liverpool be the first team to break the £100m barrier for transfer and that too, just this summer.
They are in the Champions League and deserve such links and if Saunders' words are true, and Liverpool do have a conversation with the 26-year old, it will surely be a positive one and will not result in downright rejection. But do you think Liverpool have any chance of landing Griezmann this summer?
The following two tabs change content below.
Aakarsh Bommakanti
Was diving around lush green grass not so long ago but my keyboard is all I have now. An avid observer of detail in sports with a passion to make myself heard. Can find me playing on a field if not in front of my screen.
Latest posts by Aakarsh Bommakanti (see all)