Manchester United have dropped some points in the league recently but still have a decent chance to qualify for Europe next season. The manager is already planning for life next season and wants to add some of the best players from Europe to his squad this summer. One player constantly linked with a move to the club is Atletico Madrid star Antoine Griezmann.
The Red Devils recently learnt the financial requirements of this deal. According to reports from the Mail, Griezmann will cost United close to £155m in transfer fees and wages over five years. He is demanding a weekly wage of £2595,000, which will make him the highest paid in the Premier League. But is Griezmann really worth it? Should United break the bank for him this summer?
With 25 goals and 11 assists to his name, Griezmann has been more effective than any other player at Old Trafford this season. His slick passing and adventurous dribbling along with his finishing abilities make him a great addition to even the biggest clubs in Europe and he will definitely walk into the first team at Old Trafford. But is he really the best option for Mourinho?
Though strong and capable of holding on to the ball, that is not the strength of the French star. He loves to have the ball at his feet and is adept at passing through the opponents rather than trying to dominate them in the air. Zlatan Ibrahimovic's 25 goals show how effective a target man can be for United and honestly, Griezmann is not one of them.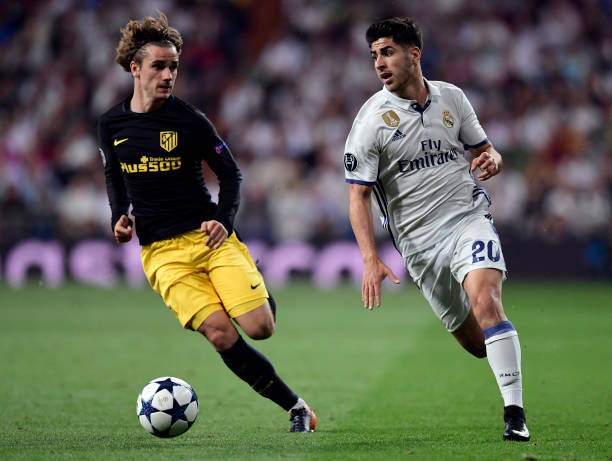 He can play different roles in the squad and can help improve the quality in front of goal but if he is a perfect fit is a question that cannot be answered anytime soon. United will play some sparkling football once Mourinho has established his first choice XI and Griezmann might belong in it. But at the moment, the way they are set up, there is every chance that Griezmann might slow things down in United's attack.
The likes of Wayne Rooney, Juan Mata and Zlatan Ibrahimovic may not be available next season and Mourinho needs more than one player to add to his attack next season. While Griezmann is an option, Mourinho's other transfer targets are far better options.
Torino's sensation Andrea Belotti is the kind of a target man that United need next season. Everton's Romelu Lukaku and his Premier League experience is also a better option than Griezmann. The French star will add to the star quality in the squad but it is hard to see him stand as a prolific goal scorer under a system managed by Jose Mourinho. So spending £155m on his might be a bit stupid for United.
The following two tabs change content below.
Latest posts by Aakarsh Bommakanti (see all)
Facebook Comments
comments