Arsenal have managed to push themselves into the race to the top-4 place in the points table in the Premier League, picking up consecutive wins over Manchester United, Southampton and Stoke City in their last three games. Manager Arsene Wenger is now ready to improve the squad for the next season and has been linked with a number of star players for a move this summer.
One name that is now constantly on the radar of the club is Real Madrid star Alvaro Morata. The Spaniard has been in decent form for the La Liga outfit and has scored 20 goals and picked up six assists in all competitions this season.
However, he has failed to cement a place in the starting XI regularly under Zinedine Zidane and is looking for an exit this summer. Zidane is also planning some additions of his own which might push Morata further down the pecking order and this has seen the likes of Chelsea and Manchester United scout for him for a move this summer.
But according to reports today, Arsene Wenger has joined the race for his signature and wants him to replace Alexis Sanchez at the Emirates. The Chilean winger has been the best player for the Gunners for a year now but the lack of progress at the club has seen him linked with an exit. He is out of a contract at the end of the next season and Wenger is now resolved at losing him this summer.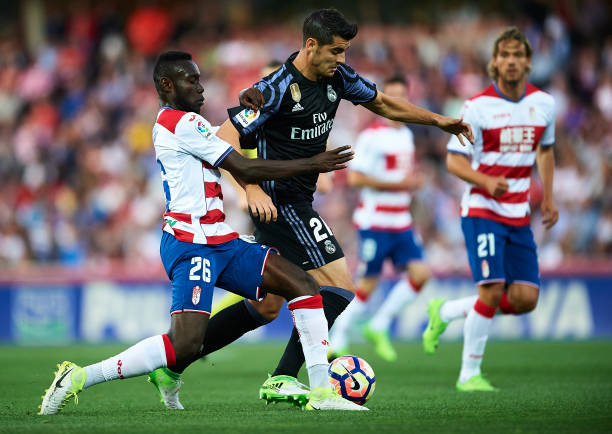 Playing on the wing, Sanchez' work rate and desire to create and score chances is what has made him effective in the Premier League. And Morata is one of the very few players who can replicate the efforts put in by the 27-year old at Arsenal.
Capable of playing on the flank, as a number 10 or as a striker, Morata is one of the most versatile players in Europe and having also proven himself in the Serie A, is a player who will walk into the first team at Arsenal.
The likes of Theo Walcott and Mesut Ozil are expected to be his partners in attack with Wenger also looking at other attacking options to add to his attack. This front line of Ozil, Morata and Walcott has pace, creativity and finishing prowess in abundance and can make Arsenal a prolific side in front of goal.
Sanchez is a hard bloke to replace and Wenger will have to work really hard to get a player who can replicate his form at the club. He will still want him to stay at the club but if he loses him, the 24-year old from the Bernabeu is as good an option as any.
The following two tabs change content below.
Latest posts by Aakarsh Bommakanti (see all)
Facebook Comments
comments