Jose Mourinho is expected to be busy this summer as he will be looking to add some star players to his squad at the Old Trafford for the challenges lying ahead next season. The Red Devils spent insane amounts on French star Paul Pogba just years after letting him leave the club and they are looking to do the same for another player this summer.
Burnley' Michael Keane was regarded as not good enough to play at Old Trafford and was sold to the Clarets back in 2015 after he was sent out on loan to four different clubs in his four years at Manchester United. Keane has just one senior appearance for the Red Devils in his career but according to the Daily Mail, Manchester United are now plotting a £25mmove for the 24-year old this summer.
Known for his strength and ariel ability, Keane is a genuine English defender who loves to dominate his area. He is never afraid to put himself about and is a no-nonsense defender whose major job is to keep his goal away from danger.
The setup under Sean Dyche has seen Keane get a lot of defensive support from players around him at the club and it is a worry for the top clubs in England if he will be able to replicate the form, playing in a system that is slightly less compact.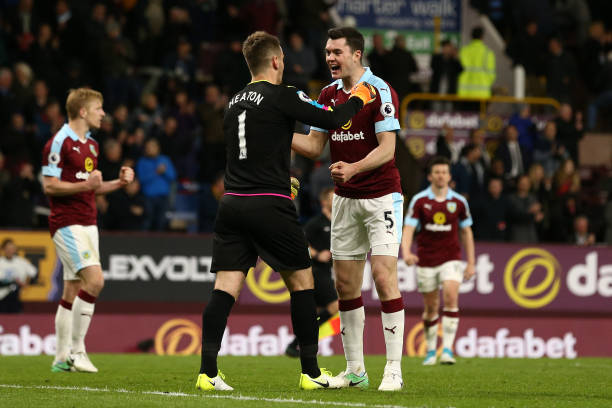 He is not an exceptional passer of the ball but is not prone to mistakes. He is more concerned about getting the ball out of defensive areas and this is something that might not fit in well at Manchester United. Mourinho needs his defenders to be calm and composed which will allow his team to set up attacks confidently.
Having Keane in their setup, probably alongside Eric Bailly, will make United's defence that much stronger but it will reduce their ability to turn defence into attacks constantly. Keane will add stability and strength to the backline for United but he will have to slightly change his way of defending if he wants to be a success at Old Trafford. And this is what can make him lose his form next season.
Jose Mourinho will get him to play the way he wants the player to and if Keane will have to change his style of play, even ever so slightly, it can easily mean that he will not be as dependable at the back, all but reducing his influence on the squad.
Mourinho has the financial power to spend big this summer and though Keane and his English experience can help, one cannot help but wonder how Mourinho can get a player like Keane to adjust to his philosophies. Do you think United should sign Michael Keane this summer?
The following two tabs change content below.
Latest posts by Aakarsh Bommakanti (see all)
Facebook Comments
comments